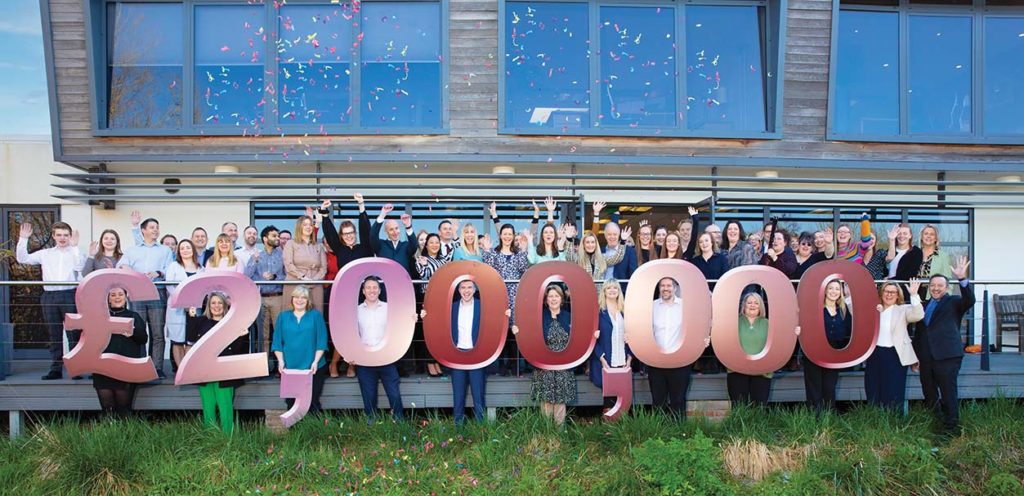 Churchill is proud to announce that its own charity the Churchill Foundation has raised a total of over £2,000,000 since it was set up in 2015.
The impressive total has been achieved thanks to the ongoing support of Churchill's Colleagues, Owners and Business Partners, which has enabled the Foundation to emerge strongly from the pandemic. In the last year alone the Foundation has supported 79 charities around the country, including over £60,000 donated to Macmillan Cancer Support in 2022.
With fundraising activity no longer impacted by Covid restrictions, the Foundation has gradually been able to get back to normal, co-ordinating a range of charity bake-offs, raffles, coffee mornings and other initiatives at the 200+ retirement developments Churchill manages around the country. A number of exciting larger-scale events are also back in the pipeline for 2023/24.
In total the Foundation has supported over 300 different charities to date since its creation. Larger charity partners to have benefited over the years include Macmillan Cancer Support (£660K), Walking With The Wounded (£184K), The Silver Line (£49K), Hope For Food (£55K), End Youth Homelessness (£75K), WellChild (£57K), James Place (£52K), Dallaglio Rugby Works (£77K) and Child Line (£20K).
As well as large scale fundraising for charities like these, the Foundation also makes a difference to many more through its Small Grants Programme and Colleague match funding. These initiatives provide donations to good causes put forward by people with a connection to Churchill, either as one-off grants or by matching individuals' fundraising efforts.
Through Small Grants and match funding alone the Foundation has awarded over £230,000 to date, and is looking to significantly expand this activity in 2023 and beyond to support an even wider range of charities.
Spencer and Clinton McCarthy, Co-Founders of Churchill Retirement Living and Trustees of the Churchill Foundation, said:
 "The Churchill Foundation is our way of giving something back to the communities where we work. Like everyone we saw a big impact on our fundraising activity during the pandemic, but we've now emerged strongly from that thanks to the fantastic support of our Colleagues, Owners, Business Partners and the wider public. To reach £2,000,000 in less than eight years makes us incredibly proud, and more importantly we've used these funds to make a big difference to hundreds of charities of all sizes all over the country, transforming many people's lives.
 "We'd like to say a big thank you to everyone who has supported the Churchill Foundation in achieving this success. We are now looking to build on this milestone with some exciting new plans for the future, ensuring we continue to support those in need and benefit our local communities for many years to come."
Created in 2015 to support the communities where Churchill operates, the Foundation gives to a wide range of charities based on three core areas: the relief of sickness, disease and human suffering; the promotion of health amongst the elderly; and the support and wellbeing of the young.
 For further information, visit the Foundation's website at churchillfoundation.org.uk.